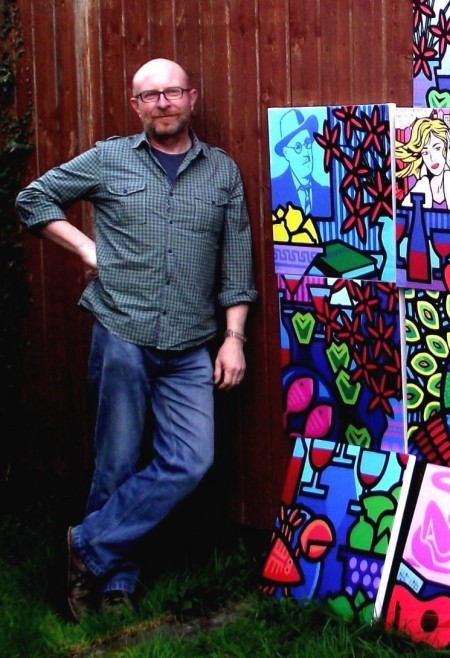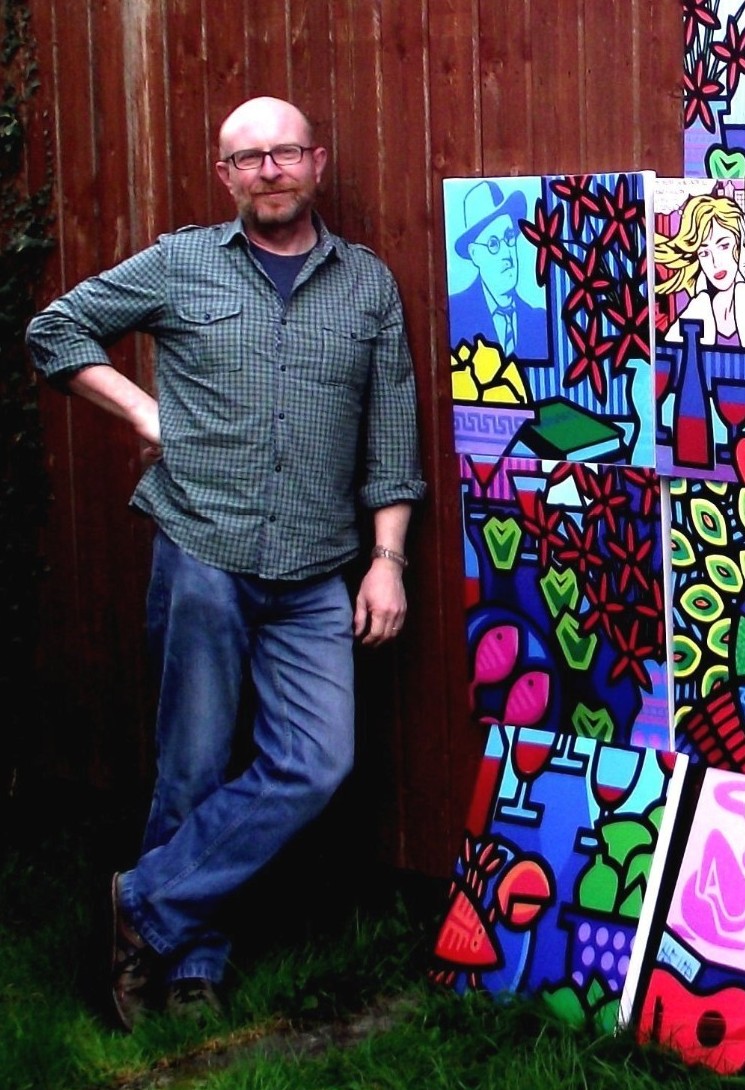 John Nolan's exuberant style combines bold outlines with bright exotic colours. His interpretation of various motifs transmits a positive upbeat feeling to his viewers. These motifs are: Fish, Flowers, People, Birds, Still Life, Abstract, Collage, Landscapes. He also explores colour in his abstract and contemporary styles.
The celebration of colour and form, has preoccupied him from an early age and was nurtured through the encouragement and instruction received from his father who was an artist himself.
International Recognition
John was nominated by the International committee, as one of the artists to represent Ireland at "The Biennale Internazionale Dell Arte Contemporanea" (The Florence Biennale, Italy) which took place in Florence over the period of the 6th to the 14th of December 2003. It was a great honour for John as an Irish Artist to represent Ireland at this important event and to showcase his work on the international stage.
Artist History
John Nolan was born in Dublin Ireland in 1958. Since then he has developed a very distinctive style which is instantly recognisable.
John has also seen life on the other side of the fence. He was once a gallery owner. He ran a small establishment called The Basement, a friendly place where browsers were treated to a cup of tea and a chat. "It was too Utopian to work. Generally, it's not a good idea for artists to go into the gallery business."
For John, painting is in his blood, his father was an artist and was a huge influence. From the time he was three John had a paintbrush in his hand. "The house was always like a big studio there was no escaping it, because my mother was artistic too. I couldn't work at anything else now."
With his usual modest demeanour John claims that his approach is basically spontaneous. However, if you're lucky enough to meet him to discuss his work, it is apparent that his knowledge of colour theory and art history is far from shallow. He talks of colour/depth reversals wherein the normal warm-colours-in-the-foreground, cool-colours-in-the-background rules were intentionally ignored to create new and exciting dynamic.